Last week I told you about the importance of SEO in earning online press coverage.
It's one of the reasons we added content creation to our short list of services at ​Media Maven.​
It was just media relations before.
👩🏻‍💻 You Gotta Write.
I can't tell you how many times we get something like this in response to a pitch:
"We'd love to cover this, but we just don't have the resources. Follow back up in a few weeks."
The amount of additional coverage you earn, if you're willing to create the content and get it placed as a contributor, is wild!
Plus, you can easily turn opportunities like this into regular contributing roles.
…and it doesn't only make you better at contributing articles, but that turns into better social media copy and marketing copy.
If it wasn't on your radar before, I hope it is now.
Now, you know I love a good newsletter, so if you want to dive deeper into this (and you should) check out ​The Cool Copy Newsletter by Terry Schilling.​
What you get in every email is a quick lesson in buyer psychology to better connect with your audience.
It's a must for business owners and marketers!
Plus, what truly makes this a must-read are his helpful breakdowns and real-world copy examples so you can use what he shares to improve your copy and conversions.
📖 Alex Hormozi. Know him?
I feel like a few years ago, this guy came out of nowhere.
I love his short-form videos.
I read and loved ​his book 100M Offers​… and now he's launching a new book called 100M Leads.
Here's a quick rundown on this big guy with a mustache:
1. 100M Offers has sold over 430,000 copies.
2. He sold his last business for $43 million.
3. He gives away all his best stuff for free.
I've been given an exclusive link for Become a Media Maven email subscribers here​ to attend his book launch event that is (no doubt) going to be super valuable.
And of course, it's free and virtual (so you can tune in from anywhere).
I'll be there.

📺 Getting on Fox Business
I'm really excited about my next podcast episode.
I'm breaking down how to get a segment on Fox Business and sharing the exact pitch and follow-up that landed it.
If you missed it Tuesday, ​click here to listen to how one media placement led to 1,600+ customers.​
🎁 3 Media Opportunities
I may have saved the best for last…
I usually reserve sharing media opportunities with business owners in ​my Media Mentoring Program,​ but I'm feeling generous today, so here is something that may be a fit for you or someone you know.
These are all for inclusion in ​Men's Journal.​
In print and online, the outlet reaches more than 14 Million readers, who are mostly men, with an average age of 44 years old.
Dalton Johnson is looking for…
the "best dehydrated/freeze-dried foods"
If you are a company in this space, he is looking for a sample to be taste-tested for the article. His goal is to test these, write reviews, and write a handful of specific "best of…" types of articles.
a few gift guides for the holiday season
If you have a product that you think would be a good fit, send him an email with details so he can get it into a writer's hands and test the product for consideration to be included in a gift guide.
unique stays that are "the perfect springboard" for your next adventure
If you reach out, please remember all the pitching tips I've shared with you here in the newsletter, on my podcast, and on social media!
Dalton's email address is daltonjohnsonmedia@gmail.com.
Good luck!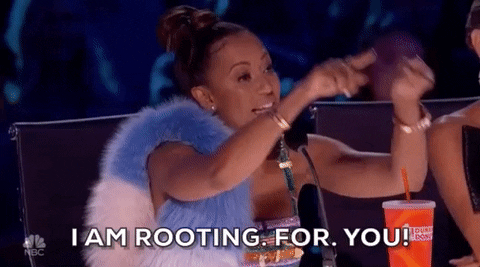 🧠 When you're ready, here are three ways I can help you.
1. Spend less than an hour learning the 5 simple steps to getting featured in the media without spending money on ads.​​ ​This masterclass is FREE!​​​
2. In three hours, I'll teach you how to pitch the media to earn publicity and turn it into profit.​​ ​Click here to join my bootcamp now.​​​
3. Are you ready to bring PR in-house?​​ ​In my Media Mentoring Program​​​, you or a VA can learn how to become a publicist with the skills of a big PR agency.